Do you make money when the markets crash ? I do !
As an amateur without any knowledge of how financial markets work I always thought to myself that the best business in the world is being a stockbroker for the simple reason that whatever may be the sentiments of the market, you are always going to make profits. When there is a #bullrun people buy and the broker makes money and when the markets crash the broker still makes money.
I always wanted a business like a broker until I started to learn more and more about financial markets and all the trading options #Stockmarkets #cryptocurrency #forex. The more I learned the more I was attracted to it. Until finally a day arrived and I didn't even realize that I have become a full-time trader and the good news was that I am like the same broker who makes money irrespective of whether the markets are in control of the #Bulls or control of the #Bears.
Today I feel amused when I read headlines on the newspapers or my social media feed that people lost money when the markets crashed! Whereas with the right education people should have been making money even in a bear market.
This is what differentiates between learning before Trading and Trading before learning.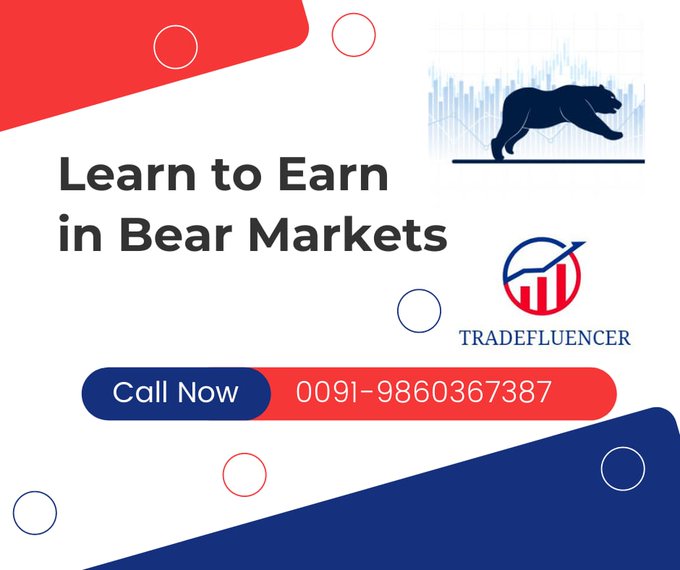 What are your views on this? Do you make money when the markets Fall? If No ! then you need to get in touch with me for my professional advice.
Get in Touch #TradeFluencer