Recently I purchased a Dish TV connection and here is my review of the same.I was hu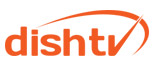 nting for a DTH connection and Finally I zeroed on to Dish TV from a list of players like Tata sky,Big TV,Videocon DTH,Airtel etc. My local dealer quoted a price of Rs 2,000 for a standard set top box and I had to pay for the first months recharge plan as selected by me.
I checked online and I got a very good offer wherein they are offering Dish TV Standard Set top box for Rs 1300 only ( Additionally you have to pay Rs 250 first month subscription ). After booking my DTH connection I received a call within 4 hours to confirm the address where the unit was to be installed and the installation team were on my door the same Day! I just could not beleive it but unfortunately there was power failure and the Installation person could do nothing but go back with a promise of installation the next day. As committed next day in the morning my dishTV was installed up and running without any follow up.Now thats what I called customer service and professionalism !
Following that the same day I received a call from dishtV customer care to verify that my installation was done and everything was in order.
As a customer I would say I was delighted and would give Dish TV a rating of 10 on 10 for this ! Are you also a dishTV customer ? How has been your experience ?