Earndrop – Crypto Airdrops Finder, Get Email Notifications , Find Unclaimed Aidrops.
Crypto airdrops are a great way to earn free crypto tokens. They are often used by new projects to distribute their tokens to early users and supporters. However, it can be difficult to keep track of all the airdrops that are happening, and you can easily miss out on some great opportunities.
Earndrop is a crypto airdrops finder that makes it easy to find and claim airdrops. It monitors the blockchain for new airdrops and notifies you when you are eligible to claim. Earndrop also provides information about each airdrop, such as the requirements, the amount of tokens being distributed, and the deadline to claim.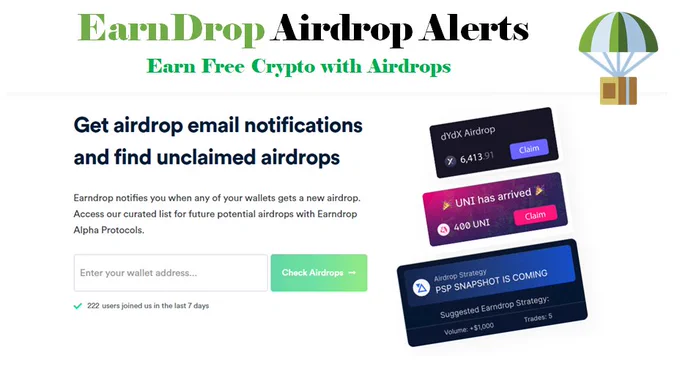 Read more